We have been proudly handcrafting our seed paper in the USA since 1995.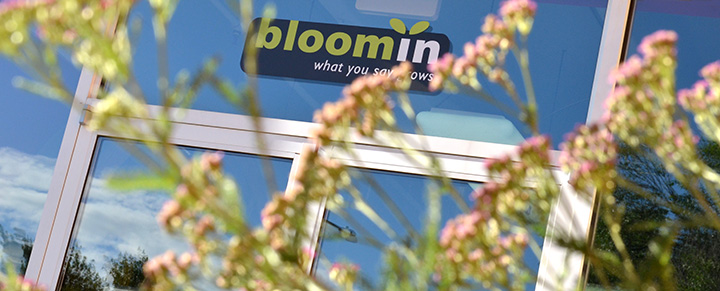 With Bloomin, what you say grows! Known as The Seed Paper People, we have integrated some of the best practices in paper making with our own homegrown innovations, and are recognized as the world's foremost authority on this specialized commodity. Our process results in a seeded paper that is beautiful, and Earth-friendly. You only have to hold it in your hand to understand the genuine artisanal quality of our paper's texture. We add flower, herb, and vegetable seeds to the mix in a way that retains their viability—once planted, the paper will grow into a garden!
In truth, today's business is done differently—a larger premium is placed on sustainability. Consumers expect companies to give back to their communities through resource conservation and impact reduction. Based in Boulder, Colorado, an eco-minded community, Bloomin embraced this attitude from the start.
To illustrate, we hope you enjoy browsing our garden of products: from wedding invitations to seed cards to die-cut shapes. We think you'll love them as much as we do!
---
How can we Help?
Looking for more information? Questions? Concerns? Submit your information in the form and someone from our team will follow up with you as soon as possible. We'd love to hear from you with any questions that you have about Bloomin Paper!
---
Keep up with Bloomin,