Shop Seed Paper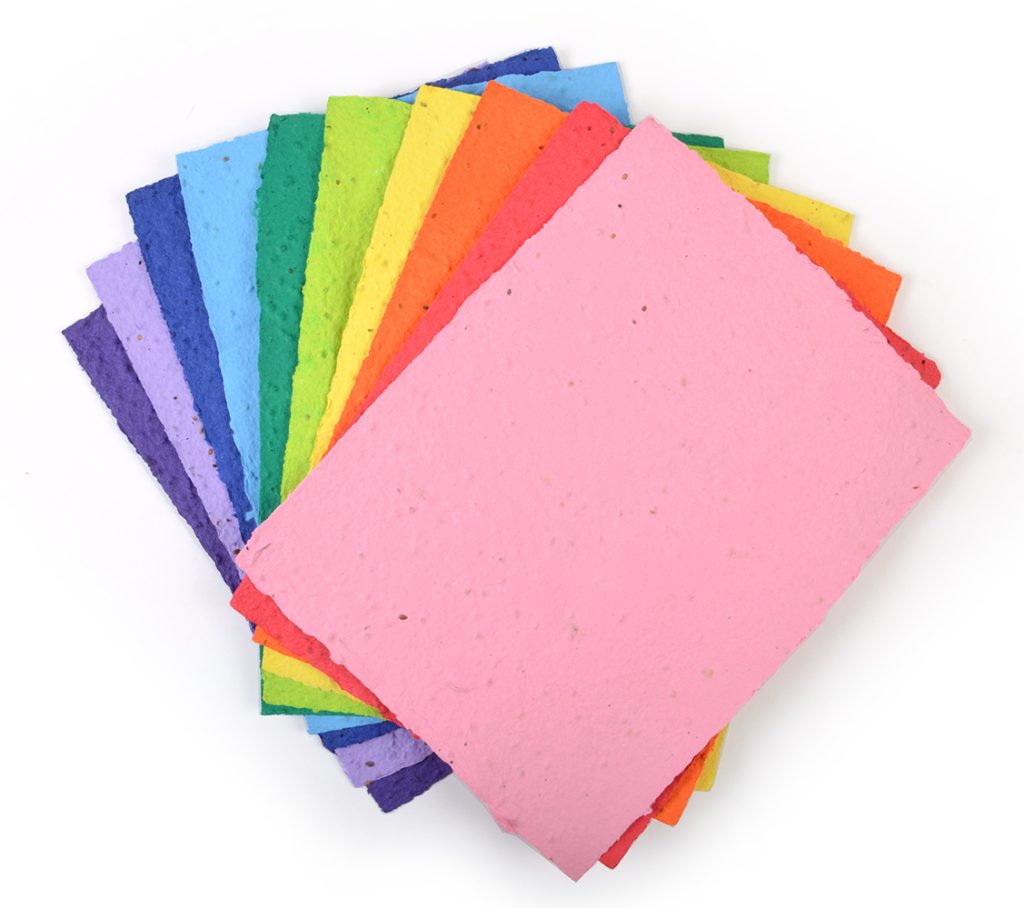 Eco-Friendly Seed Paper
Unlock the transformative potential of Bloomin Eco-Friendly Seed Paper – experience growth! With an unparalleled germination rate, we offer a spectrum of mixes and colors. With the highest germination rate available, we offer a variety of different types of mixes and colors. A wide variety of different sheet sizes along with a handful of seed mix options.
Each piece is carefully handcrafted in the USA, utilizing 100% post-consumer recycled content pressed and printed. Our Seed Paper is enriched with a vigorous blend of captivating annual and perennial wildflower seeds, as well as Basil, Parsley, Chives, or Vegetable Seeds. We are the Pioneer and the most environmentally conscious choice.
Cultivate a vibrant garden right at your workstation or foster a delectable sanctuary in your backyard. Elevate your space with Bloomin Eco-Friendly Seed Paper – Where Growth and Sustainability Converge.
---
Custom Seed Paper Shapes
Bloomin custom seed paper shapes are fun, colorful, and are packed full of seeds. All of our handmade seed paper is eco-friendly and made in the USA. We have the widest variety of shapes available and we are the leader when it comes to seed paper. We offer the highest germination rate and our custom seed paper shapes come in 22 beautiful colors to choose from. View all of our colors HERE!
Click a category below to check out hundreds of shapes, perfect to compliment your next project.
All shapes are cut to order. Production time is 2 business days PLUS your shipping method.
---


---