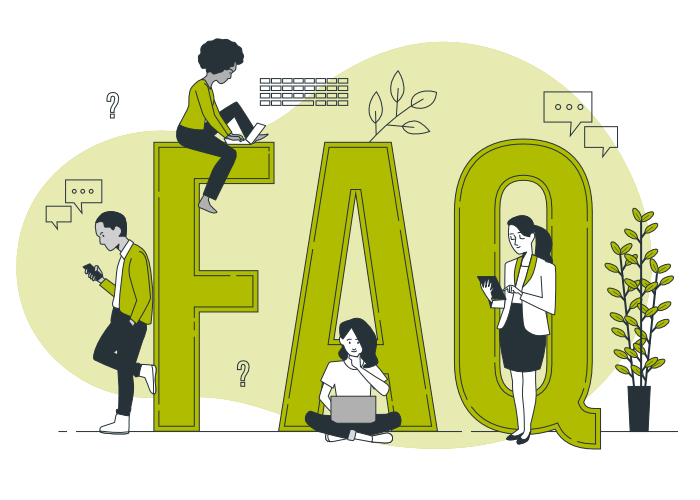 Looking for more information? Have a FAQ? Questions? Concerns?
Please contact us, if you do not see your question listed.
What are the Scientific names for the seeds in your wildflower mix?
Sweet William Pinks – Dianthus barbatus
Rocket Larkspur – Delphinium ajacis
Candytuft – Iberis umbellata
Baby Blue – Eyes Nemophila menziesii
Corn Poppy – Papaver rhoeas
Forget-Me-Not – Myosotis sylvatica
Wallflower – Cheiranthus allionii
Columbine – Aquilegia caerulea/A. vulgaris
Zinnia – Zinnia elegans
Lemon Mint – Monarda citriodora
Five Spot – Nemophila maculate
Catchfly – Silene armeria
English Daisy – Bellis Perennis
Sweet Alyssum – Loblaria maritima
Spurred Snapdragon – Linaria maroccana
Black Eyed Susan – Rudbeckia hirta
What is your paper made out of, is it eco-friendly?
Bloomin's seed paper is crafted from 100% post-consumer, post-industrial, recycled paper. It is either natural white (the base pulp color) or colored with all-natural, vegetable-based pigments. When printed, most sheets are printed with water-soluble 4-color process inks or soy-based inks, when letterpress printed. If any packaging is required, we use corn-based packaging. Our production facility is powered by a 30KW solar power system–enough for all of our energy needs and then some!
How long will it take to produce my order?
This is dependent on the product and the quantity. The standard production time for up to 2500 blank sheets or shapes is 2-3 business days.
How will I know if you have received my order?
You will receive an order confirmation within 1 business day of placing the order. If you do not receive this confirmation please call us at 800-894-9185, or email: orders@bloomin.com.
Can I use stamps to mail my seed paper? Will it go through the mail without an envelope?
Stamps will absolutely adhere to our seed paper postcards, including our Save-the-Date cards for weddings. People also send our plantable seed paper postcards as effective direct mail solutions. Our cards are relatively light and flat and do not typically require any additional postage when mailed in an envelope, but you might want to double-check with USPS.com if adding additional weight to your mailing.
Are your Seeds Non-Invasive?
These species are not considered to be noxious, or invasive and most are considered to be drought tolerant. We have worked hard to identify species that are non-invasive to all regions of the US and Canada. They include a hearty and diverse mix of annual and perennial wildflowers that will grow well across all growing regions.
Are your seeds Organic or non-GMO?
Absolutely Non-GMO! Here at Bloomin, we are dedicated to making the biggest impact on you while making the least impact on the environment. All seeds used in our plantable papers are certified Non-GMO by the Non-GMO Project. We do not typically use organic seeds, however, as they add considerable costs and we cannot guarantee the soil and growing environment to be organic, so your flowers, herbs, or veggies would not be truly organic, even if we start with organic seeds.

Will the seeds start to sprout in my bag if they get wet?
If you leave the wet seed paper in a bag for a few weeks you may come back to some baby sprouts. However, seeds take a little while to germinate (at least 2-3 weeks) without direct sunlight or constant water. Feel free to travel with your seed paper gift without the fear of gardens growing in your luggage.
Because you make paper in Boulder, CO, can we get seed paper with Marijuana seeds?
NO! This is a commonly asked question. Because federal regulations prevent Marijuana from being distributed across state lines, we are unable to use those seeds or even industrial hemp in our paper.
What is the shelf life of your seeded paper?
We continuously test and plant seed papers that have been at our factory for several years. Seed paper can grow even if 5 or 6 years old, but typically the germ rates start to decline after 3 or 4 years. This will also depend on how the paper is stored – keeping it in a cool, dry place will preserve the germ rates much longer than if the paper is kept in a hot, humid one.
What are the Pantone Color equivalents to your Original Paper Colors?
Because our papers are dyed and not printed, we cannot match PMS or CMYK colors. However, we can get pretty close to guidelines when needed. Below is the closest PMS color to each of our 21 stock colors to give you some approximation.

Can I order bulk seed paper shapes?
Yes, many people come to Bloomin.com each day to choose from hundreds of seed paper shapes. Choose your color, choose your quantity and choose your shapes. We will send them out quickly and affordably as outlined on our seed paper shapes page.
*Bulk Seed Paper
Looking for bulk or large quantities of our seed paper products? Then we have a great deal for you. All of our pricing is based on quantities, so send us an email at flowers@bloomin.com and we'll get you a quote that meets your exact needs. Check out bloominpromotions.com if you'd like to see quantity-based pricing for custom-printed seed paper promos.
*Custom and Promotional Seed Paper Orders
At Bloomin we have built our reputation on fast, affordable, and highly effective plantable promotional items. We sell our promotional products through our trusted ASI and PPAI distributor partners. Please email flowers@bloomin.com to get in touch with one of our distributor partners, or to learn how to become one yourself.