Welcome to Bloomin Seed Paper Promotions,
your premier global destination for seed paper and plantable promotions.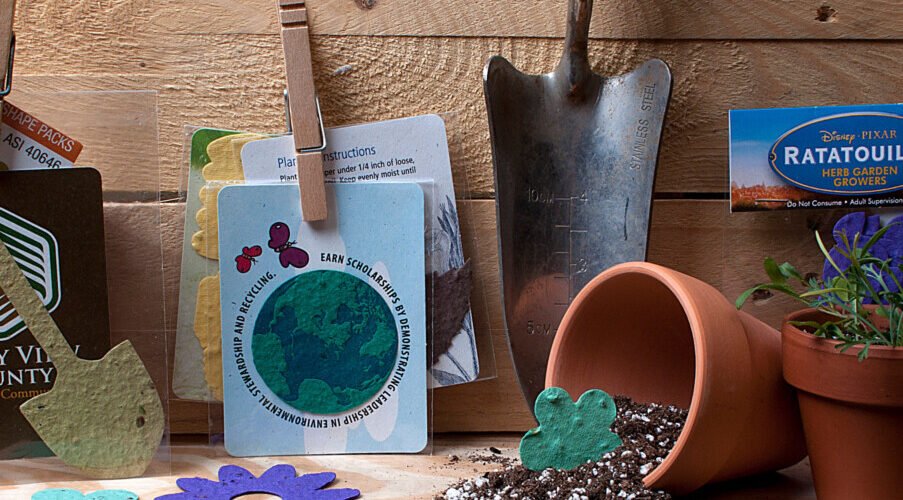 Take a look at our Seed Paper Promotions because as a certified B Corp, we take immense pride in leading the industry with our exceptionally eco-friendly promotional solutions, all rooted in our steadfast commitment to sustainability.
Our exquisite range of handcrafted products is proudly crafted in the USA, housed within our state-of-the-art production facility. This facility operates seamlessly, thanks to our robust 30kW solar system. This solar system not only fulfills all our energy requirements but also harnesses the radiant energy that nurtures the growth of our products. Explore the categories below to discover the ideal promotional solution that perfectly aligns with your unique needs!
Check out our Ordering and Samples page to learn more what we can do to help you choose the right product for your business.