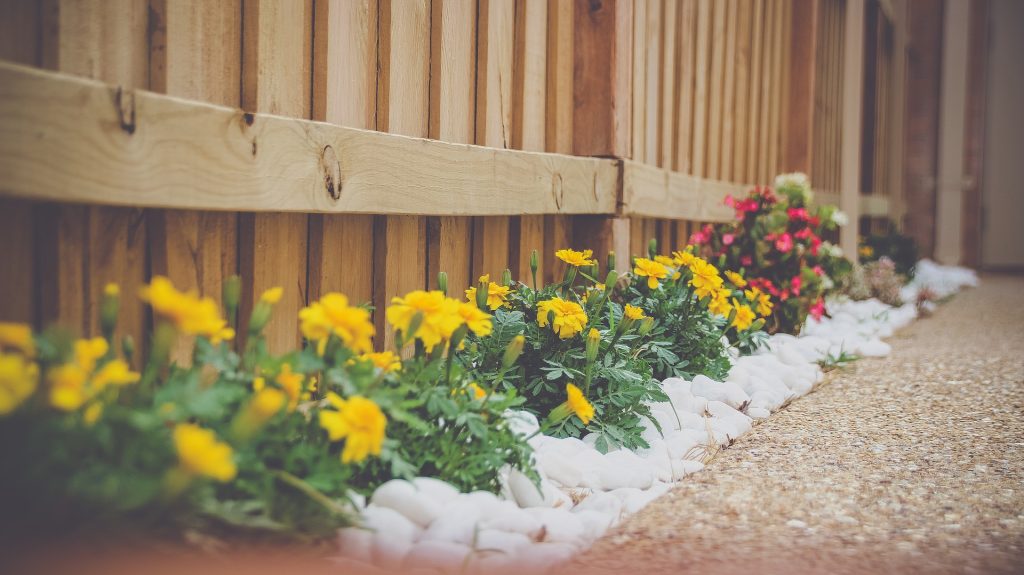 Creating a home that's both sustainable and comfortable can take some work. Luckily, there are quite a few DIY projects that are easy to get started with. Here are some sustainable landscaping tips that will make your yard more inviting.
Start Composting
All homeowners create some amount of food waste. If you simply throw it into the trash, it will end up in the landfill, decomposing and adding to increased global emissions. Alternatively, composting gives you a convenient place to put your food waste and lets essential nutrients return to the soil. Plants thrive in this nutrient-rich soil, making it a win-win for you and your inviting garden!
You'll need to find a patch of bare soil you can set aside for your compost. Use straw, twigs, and other dry materials to create a bed just a few inches deep. Finally, begin to add the compost material in wet to dry layers. This approach will help improve drainage and airflow, allowing the materials to break down.
Plant Trees
If you have enough space in your yard, planting trees is an excellent way to improve the comfort and natural beauty of the area. Trees offer shade, making it easier to enjoy the space. They also attract a more diverse range of birds and critters, giving your home a more natural feel.
Knowing which trees to plant for your particular region is essential. Certain species require specific amounts of water, shade, and nutrients to thrive. For example, the most ideal trees to plant in Florida prefer sunshine and sandy soil in their environment. Wherever you live, plant trees that will thrive there.
Use Natural Fertilizers and Pest Control
Another thing you can do to make your yard more inviting is to limit the amount of chemicals you use while caring for it. While fertilizers and pesticides make it easier to manage the landscape, they're poisonous to some species, reducing the diversity of flora and fauna.
Conversely, natural fertilizers and pesticides contain ingredients that don't harm the environment. In fact, they help improve the soil structure while reducing the number of harmful weeds and insects. If you're looking for an environmentally friendly way to manage your yard, ensure you use chemicals that actively assist the soil and plants without causing harm.
Make the Most of Your Yard
No matter the season, your yard should be as comfortable and inviting as possible. Following these tips as part of your journey to live a sustainable lifestyle will make your space more attractive for plants and animals. Make your yard more inviting withthese landscaping tips to promote a sustainable lifestyle without making huge investments.