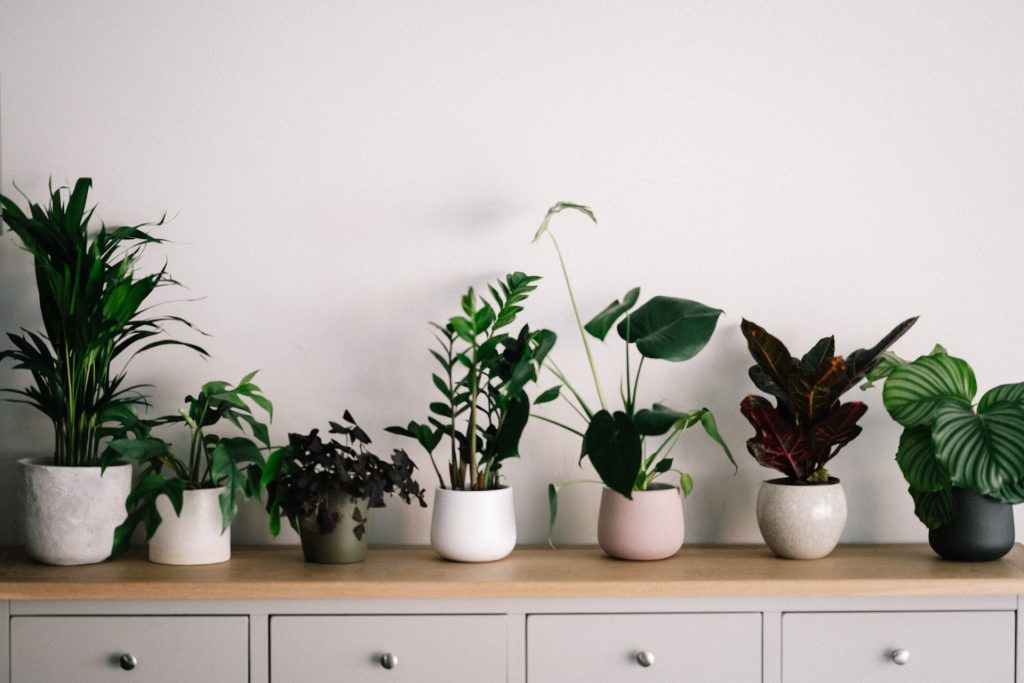 Nature has a unique way of soothing our minds and bodies, and incorporating houseplants and greenery into your living space is a surefire way to improve your overall well-being. But if you still need convincing, we've got some fantastic reasons why you should add greenery to your home.
1. Add Beauty and Style to Your Home
One of the most prevalent reasons for integrating plants into your home is for beauty and style! Greenery and nature serve as charming living decor. Each plant adds its own unique color, texture, and shape, making your interior design more dynamic and visually appealing.
Adding greenery is an effortless way to upgrade your home aesthetic and showcase your personal style. Consider making dramatic floor-to-ceiling living plant walls or finding creative ways to use decorative planters inside your home to take advantage of nature's beauty.
2. Natural Air Purifiers
Did you know that certain houseplants have the remarkable ability to filter toxins and pollutants from the air? Several of these plants include spider plants, snake plants, and peace lilies. By adding some of these plants to your decor, you'll be breathing cleaner air in no time.
3. Reduce Stress and Promote Relaxation
There's a reason why you feel calmer and more centered when you go for a walk in the park or work in your garden. Surrounding yourself with plants can decrease stress levels and promote relaxation. Bring those benefits into your home by adding greenery and creating a space that encourages relaxation and mindfulness.
There are endless possibilities for incorporating nature into your home for stress-relief rituals, from creating a reading nook with a fiddle-leaf fig to designing a Zen-inspired meditation corner with ferns.
4. Boost Your Mood and Mental Health
Having plants in your home can have a positive impact on your mental health. The consistent care and nurturing that plants require can create a sense of accomplishment and satisfaction, making it the perfect activity to break the cycle of negative thoughts.
Plus, houseplants can cultivate a much-needed feeling of connection to the natural world, especially for those who spend long hours indoors or have limited access to parks and green spaces. This can improve your mental health more than you may realize.
Embrace the Green Life
There's no denying the numerous reasons why you should add greenery to your home. Houseplants have the power to significantly improve your quality of life.
With a wide variety of low-maintenance options available, you can easily find the perfect houseplant to suit your lifestyle and aesthetic preferences. At Bloomin', we recommend our Pocket Garden Seed Paper. You can use this product to create a beautiful and functional kitchen windowsill herb garden. Embrace the benefits of greenery and elevate your home's atmosphere with nature's touch.